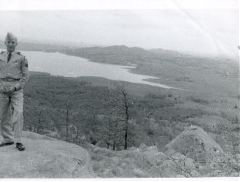 Leroy Whitt served in the Korean War
Pusan Korea 1952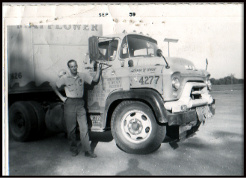 Leroy Whitt moving in the early 1960's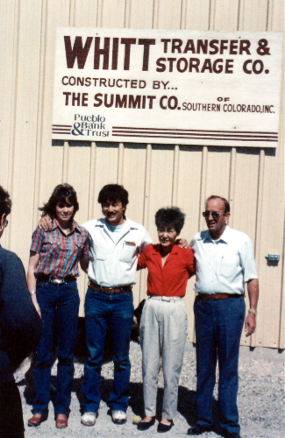 Toni Ken Suh and Leroy in 1972

The Family History of Whitt Transfer
Leroy K. Whitt, recently married to Suh Bok (Whitt) and honorably discharged from the US Army, went to work for Aero Mayflower Transit Co. as an over-the-road driver in 1957.
Leroy traveled the lower 48 states, packing and moving household goods. In the late 1960's, Leroy saw an opportunity to purchase a moving company in Pueblo, CO.
Leroy took a leap of faith and moved his wife and 4 sons to Colorado to start the business.
Whitt Transfer & Storage formally opened in 1972 and incorporated in 1980. In 1986, the business moved to its present location in Pueblo West.
Leroy and Suh's four sons each have worked at the business at various times in their lives. However, Kenneth Whitt seemed destined to follow in Leroy's footsteps. In about 1978, Kenneth saw the need for the business to have a reliable over-the-road driver.
Even though he was in his 2nd year of college, Kenneth decided to help his family's business by going over-the-road. Kenneth continued this for 10 years with the help of his wife, Toni.
In 1988, Kenneth & Toni came off the road to help run the local operations. Fast forward to 2002 – Leroy and Suh, looking forward to retirement, sold the business to Kenneth & Toni Whitt.