Whitt Transfer and Storage has all your Packing needs
and smart tips to make it a good move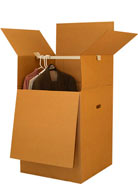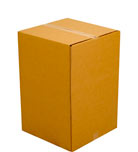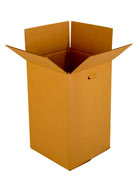 TIPS FOR PACKING: PREPARATION
First, we recommend you start with professional materials, including:
Tissue pape

Packing paper (plain newsprint)

2" packing tape

Scissors

Permanent markers

Professional quality boxes


Heavy duty plastic containers are OK
TIPS FOR PACKING: THE RIGHT STUFF
Mayflower has a wide range of boxes and professional packing materials available for purchase to help your organize and safeguard your belongings, including:
Dishpack: Heavy duty carton used for dishes/china, crystal and all glass

Double-wall cartons: Extra protective cartons made especially for items that do not fit into a

Dish pack and other high-value, hard to replace items.


1.5 cu. ft. cartons: Small carton for heavy items such as books, files tools, papers, can good desk items, music CDs and DVDs/video tapes
3.0 cu. ft. cartons: Medium utility carton often used for pots and pans, toys, and small appliances
4.5 cu. ft. cartons: For bulky items, such as linens, towels or toys

6.1 cu. ft. carton: For large bulky, or lightweight article, such as pillows or large lampshades

Wardrobe cartons: A "portable closet" that keeps clothes or draperies hanging on a built-in bar

Mirror Cartons: Several sizes of telescoping cartons for framed pictures, mirrors, or glass

Mattress cartons: Available in queen/king, double, single (twin) and crib sizes. A separate

Carton is necessary for box springs

Stretchwrap: A special plastic covering that safely adheres to furniture and protects it from

Snags, tears, and dirt

Same rules applies with Plastic Containers

Check with your Mayflower agent on materials available for purchase

Use newspaper only for cushioning-never place newspaper against items as the ink will rub off. It can get embedded in fine china, so be wary!

TIPS FOR PACKING: BASIC TRAINING
If you decide to do the packing yourself, you will need to have everything properly packed and ready for loading when the moving van arrives. All packing should be completed the evening before moving day. Only essential personal items you'll need that night, the next morning and immediately at your destination should be left for last minute packing.
Some basic packing tips to keep in mind

Follow a timetable-people often underestimate how long it takes to pack!


Start with items you won't need right away, such as belongings stored in the basement, garage, or attic

Packing room-by-room will help you stay organized


Establish work areas in each room

As you complete a room, sort packed boxes by weight (light, medium, heavy) to make

Loading the moving van easier and quicker

Limit cartons to a maximum weight of 50 pounds

For best results, have your mover pack:

Marble or glass tabletops, heavy wall ornaments and mirrors 18" x 28" or larger

Pool tables and pianos

Bulky, fragile items like large trophies, statues, chandeliers, etc.

Major appliances

TIPS FOR PACKING: TECHNIQUES
Our Mayflower professionals will check your packed boxes to ensure safe transportation. If it is their opinion that items are improperly packed or cartons are susceptible to damage, they may ask you to re-pack these items.
Provide plenty of cushioning by packing loosely crumpled, pain newsprint in the bottom of

boxes –leave room at the top for more crumpled paper

Wrap all fragile, breakable items in paper before packing them in boxes


Pack large and heavy items first, smaller items next, filling in all empty spaces with plain newsprint

Use only sturdy cartons that can be easily closed (don't over stuff, round) do not under pack a carton the carton need to be firm (finish with wads of paper if needed) Only exception
Lamp shades, which are packed by themselves., then tape top seams securely.

Label boxes clearly. Your name, room where the box should go in your new home and a

Brief description of the contents on the side of the carton.


Same rules apply for plastic containers
TIPS FOR PACKING: ELECTRONICS CARE
When packing a large screen TV and other electronics:

Bag or Shrink wrap the plasma, LCD, LED before boxing


If you no longer have the original carton and packing materials, carefully pack the item in a double or triple wall carton that has been lines with newsprint or Styrofoam "peanuts"
Securely seal the carton and mark the outside "Extremely Fragile"

When packing your personal computer, printer, scanner, or other equipment:

Disconnect and mark all wires and cables for easy assembly


Detach paper holders/feeders from printers and wrap monitors and additional hardware as you would other home electronics
Remove toner and ink cartridges

Back up all of your computer files on DVDs or other file storage disks/devices

Consult your PC user manual for additional instructions and precautions

TIPS FOR PACKING: WHAT NOT TO PACK
You need to transport valuable and irreplaceable items in the car with you rather than on the truck. In addition, there are several other dangerous items that cannot be put on the truck. These include hazardous materials such as explosives, compressed gases, flammable liquids and solids, oxidizers, poisons, corrosives, and radioactive materials
Common examples include:
Nail polish remover

Paint and paint thinner

Lighter fluid

Gasoline

Fireworks

Oxygen bottles

Propane cylinders

Automotive repair and maintenance chemicals

Radio-pharmaceutical

Matches

Other items not recommended for transport on the van include:

Ammunition, gunpowder, primers

Family photos

Food in glass jars and perishable foods

Prescription drugs needed for immediate use
TIPS FOR PACKING: LABELING HINTS
Each and every carton must be labeled:
Use a broad, felt tipped marker.




Clearly mark room and contents.




Indicate "FRAGILE" on delicates; "THIS END UP" where appropriate.




If available, include your bill of lading number on every box.




As you finish with each carton, list the contents on the side of the carton (for easy viewingwhile stacked) and in a special notebook. You might want to number and/or code the cartons as well.




Indicate your name and the room to which each carton should be delivered at destination.




Tape a sign on the door of each room at destination corresponding to the carton labels

movers can get the cartons into the proper rooms quickly.




Put a special mark (the number 1, or the letter A) on cartons you want to unpack first at




Destination
TIPS FOR PACKING: TIPS FROM THE PROS

Start with out-of season items. Next, pack things used infrequently. Leave until the last

minute things you'll need until moving day.
Empty drawers of breakables, spillables, non-transportable items and anything that would

puncture or damage other items.

Pack similar items together. Do not pack a delicate china figurine in the same carton with

cast-iron frying pans, for example.
Keep all parts or pairs of thing together. For example, curtain rod hangers, mirror bolts and

other small hardware items should be placed in plastic bags and taped or tied securely to the

article to which they belong.
Wind electrical cords, fastening them so they do no dangle.




Wrap items individually in clean paper, use tissue paper, paper towels or even facial tissue

for fine china, crystal, and delicate items. Colored wrapping paper draws attention to very

small things that might otherwise get lost in a carton. Use a double layer of newsprint for a

good outer wrapping.
Place a two or three inch layer of crushed paper in the bottom of cartons for cushioning.




Build up the layers, with the heaviest thing on the bottom, medium weight next, and lightest

on top.

As each layer is completed, fill in empty spaces firmly with crushed paper and add more




Crushed paper to make a level base for the next layer, or use sheets of cardboard cut from

cartons as dividers.
Cushion well with crushed paper, towels, and lightweight blankets may also be used for

Padding and cushioning. The more fragile the item, the more cushioning needed. Be sure

no sharp points, edges, or rims are left uncovered.

Pack small, fragile, individually-wrapped items separately or a few together in small boxes

cushioning with crushed or shredded paper. Place small bodes in a single large box, filling

in spaces with crushed paper.

Avoid overloading cartons, but strive for a firm pack that will prevent items from shifting;

The cover should close easily without force, but should not bend inward.

Seal cartons tightly with tape except for those containing items that must be left open for

the van operator's inspection